Sagemcom is a French industrial group, world leader in high added-value communicating terminals and solutions for the broadband, audio video solutions and energy markets. Sagemcom designs, manufactures and supplies his products around the world, using its own factories and industrial partners on all continents. The headcount of 6,500 employees works in more than 50 countries. Sagemcom has been profitable since its creation in 2008 and 30% of its capital belongs to its employees.
Since January 2022, Sagemcom has become a "mission-driven company".
Discover our "corporate purpose" and our commitments.
In LBO since its 2008 carve-out with Safran, the Group entered its fourth LBO in 2019, with Charterhouse as major shareholder. The Group, which achieved a turnover of €3 billion in 2022 is led by a stable management team, the majority of whom have been running Sagemcom since 2008.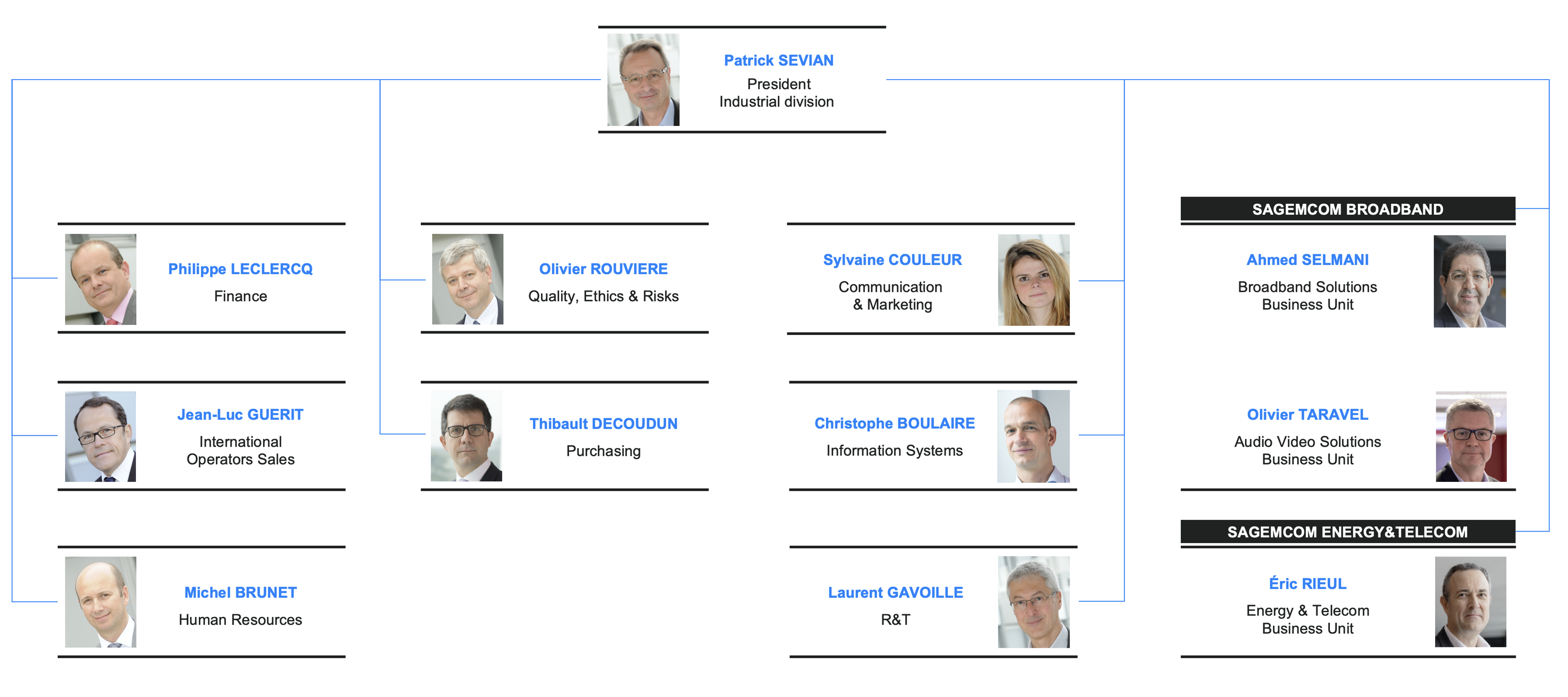 The head office of Sagemcom is located in Rueil-Malmaison (92), the Group's nerve centre and home to its R&D operations, manned by more than 700 engineers.
To remain a world leader in its markets, Sagemcom decided to focus on dynamic markets. We achieve this by remaining faithful to our brand image: to be the first to offer our customers personalised products featuring the latest technological breakthroughs.
Sagemcom thus address 3 markets: Broadband Solutions, Smart City, and Audio Video Solutions.