Services providers have the challenge today to meet the growing demand from consumers to have access to more video services, beyond the traditional pay-tv services, offered by the Over The Top (OTT) players such as Netflix, YouTube, Amazon Prime, Spotify, Amazon Music… Customers are expecting seamless transition between the various proposed services, impacting the user interface the providers deliver to their subscribers. Last but not least, the OTT players are contributing, thanks to their Ultra High Definition content and sound proposal, to the always more immersive entertainment experience the operators are willing to offer to the end-users.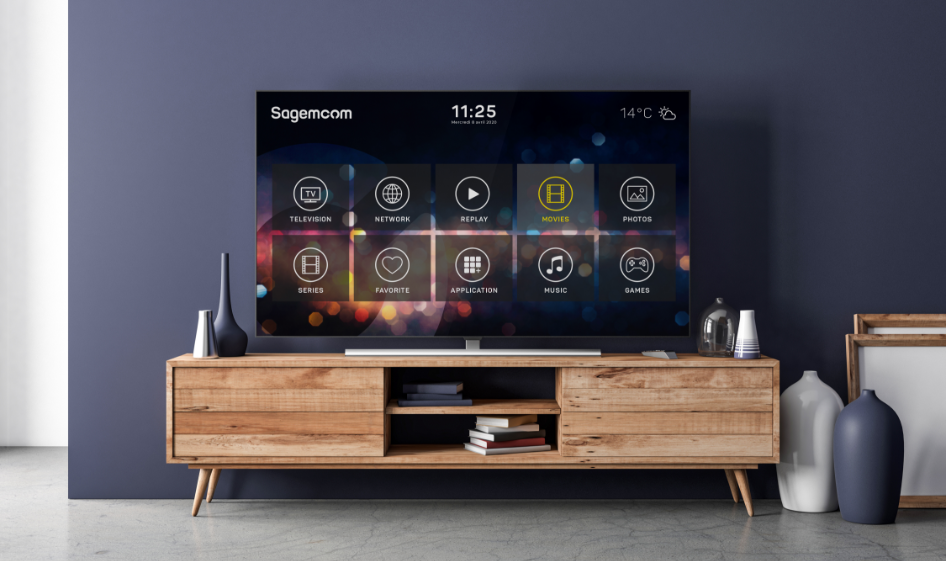 Sagemcom anticipated this deep trend and offered to the service providers, at a very early stage, the smooth integration of such Over The Top players into their solution, taking into account the impacts in the user interface, and has today gained a recognized expertise with highly skilled technical teams on a time to market focused process for integration, test, validation and certification of OTT solutions. Sagemcom today support operators with successful deployments all around the globe on various platforms (from HD and UHD set-top boxes to Sound boxes).
More details on the available solutions on request.