Sagemcom CSIRT
Sagemcom CSIRT is the team responsible for managing all security incidents (Product and IT) that may impact Sagemcom and coordinate the incident response and cybersecurity assessment across Sagemcom entities.
Report a security incident
Please notify us for all security related incident or vulnerability involving Sagemcom: csirt@sagemcom.com
This email is used both to report incident or to contact CSIRT-SC.
To protect sensitive information, you can use our PGP key using the following links:
ID: 0x99028588872003E9
Fingerprint: 51BC5B3F84ABF12C43F477BE99028588872003E9
About the Sagemcom CSIRT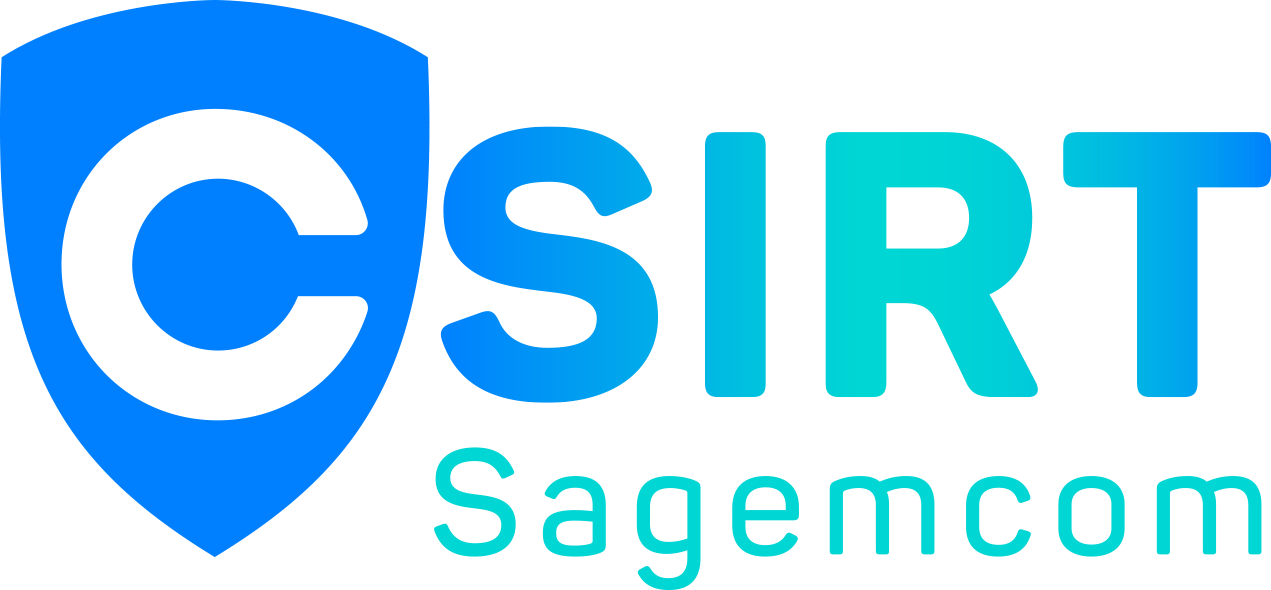 The Computer Security Incident Response Team (CSIRT) from Sagemcom is a team aiming to reinforce prevention, protection and incicent response against cybersecurity risks. Members of the Sagemcom CSIRT are experts in cyberdefense and incident response, encompassing networks and systems (product and IT) investigations, digital forensics and penetration testing.
This team operates according to RFC2350 which specifies the expectations for Computer Security Incident Response.
Sagemcom CSIRT RFC2350